As Ken started his quest he has met alot of nice people along the way and has made a few discoveries, one being this old # 42 Lloyd Beard Super Modified down in Fresno. You can see it's in pretty good condition considering it's just been sitting all these years. As you take a look at these photos if you know of the location of any old hardtops or supers drop Ken an e-mail at
usac42@peoplepc.com
and let him know. Thanks for stopping by.


Ken "The Hardtop Hunter" Bonnema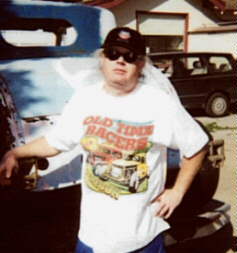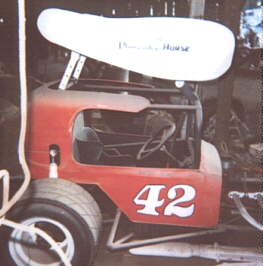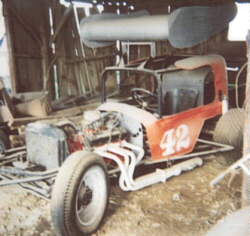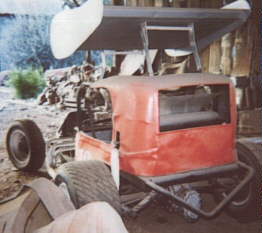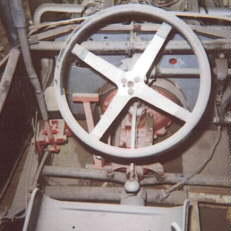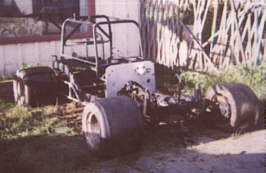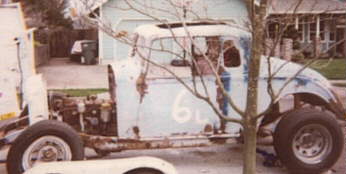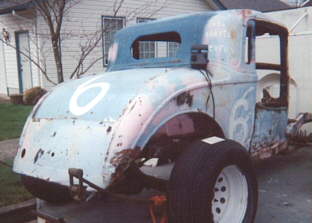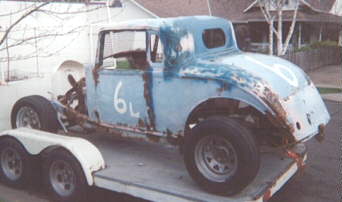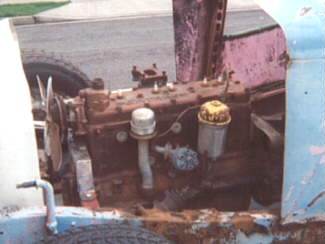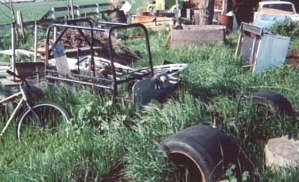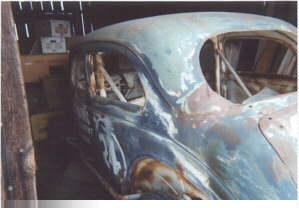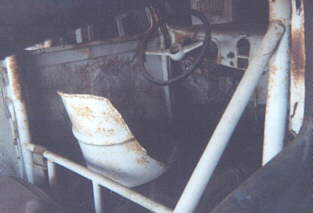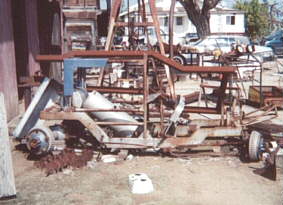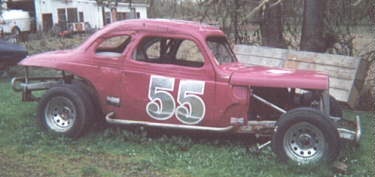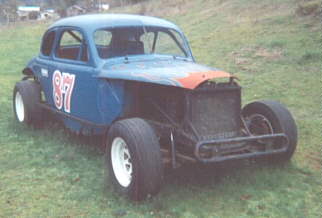 Ken Bonnema lives in Watsonville, Ca. He's raced with USAC in the TQ division and locally at the old San Jose Speedway in a supermod and in the carbureted sprint divisions (NCMA,Renegade,WSS). This past summer Ken started hearing about various vintage hardtop & jalopy groups running around the country and in Oregon. He decided to start looking for an old hardtop to restore and run in Oregon and also with a planned group here in California.

As Ken started his quest he has met alot of nice people along the way and has made a few discoveries, one being this old # 42 Lloyd Beard Super Modified down in Fresno. You can see it's in pretty good condition considering it's just been sitting all these years. As you take a look at these photos if you know of the location of any old hardtops or supers drop Ken an e-mail at
usac42@peoplepc.com
and let him know. Thanks for stopping by.

The Beard super mod as it sits down in Fresno

Here's another old super as Ken found it out in a field.

And now as it sits at Ken's house, yes he now owns it !

Ken traveled all the way to Oregon to pick up this car. I believe it's a 33 Dodge with a straight 6 in her as you can see. Ken now owns another Dodge he just picked up from the Redding area.

During Ken's travels he run into a guy who had a lot of old hardtop, sprint, & super mod parts frames, etc.. but he dosen't want to part with any of it yet. Here's a few pictures of his old hardtop, and a couple of super mod frames ...one with a quick change and front hubs.

Here's a couple of Oregon hardtops that Ken saw on his trip up north.

There'll be more as Ken sends me some more photos from his travels.