If you know of any old hardtops or other vintage cars out there drop Ken an e-mail at
usac42@peoplepc.com
to let him know...


Ken "The Hardtop Hunter" Bonnema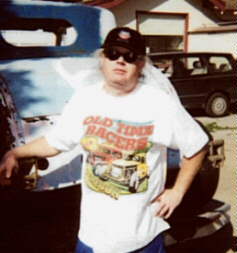 Here's more of Ken's finds as he travels in California and Oregen looking for vintage hardtops and supers.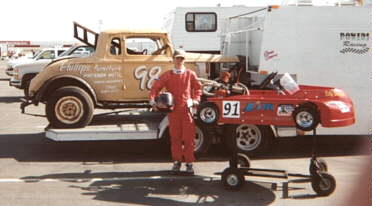 Here's a shot of Ken's son Billy with his go-kart and Ken's latest hardtop he got in northern Ca. the day before. This picture was taken at Altamont Raceway Park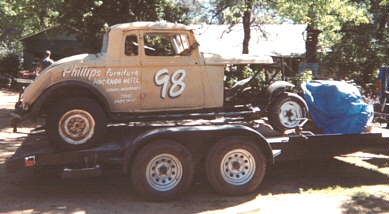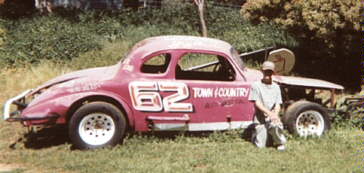 1933 Plymont hardtop as it sat the day Ken picked it up in the Redding, Ca. area. Ken plans to have this one running soon!

Billy next to another vintage hardtop they saw up north.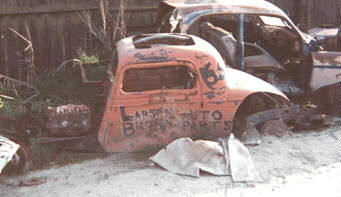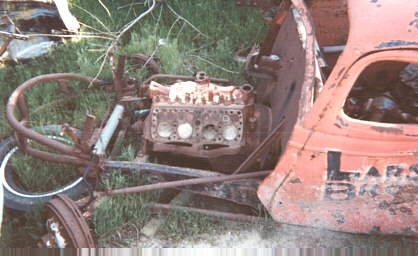 On another trip to a Fresno wrecking yard Ken found this old coupe that was sponored by Larsen Bros. Auto Parts. You can tell this was proably a mid-60's car since it's been chopped and channeled.

A closer look shows what's left of the old flathead motor, front axle, and steering linkage. It still looks in pretty good shape.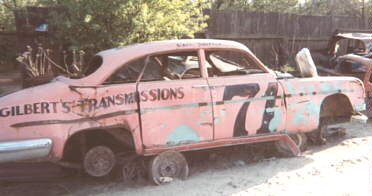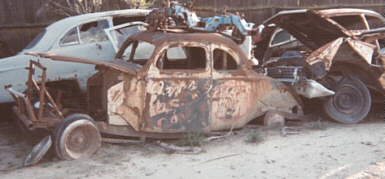 This old NASCAR stock car was sitting right next to the coupe in the yard. This was back when they didn't even run a roll bar, let alone a cage.

3 more hardtops sitting just waiting for someone to restore them to their former glory. As of now the owner of the the yard isn't willing to let any of these go...too bad.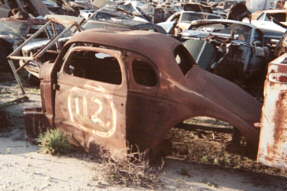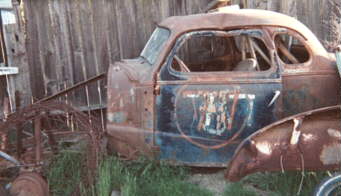 If you know of any old hardtops or other vintage cars out there drop Ken an e-mail at
usac42@peoplepc.com
to let him know...