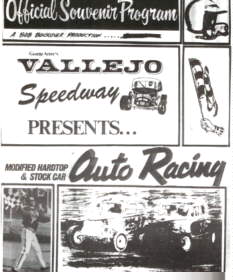 Vallejo Speedway Hardtops & Memories Pages

PLEASE WAIT WHILE LOADING.... LOTS OF PHOTOS

Vallejo Speedway hosted more than just the Hardtop class, there were Super Stocks, Street Stocks, Super Modifieds, Sprints, etc. If you have any photos from any division that raced at Vallejo E-MAIL them to me in ipg. format and we''ll keep the memories of Vallejo Speedway alive! 
Here's a few shots from Jimmie Jones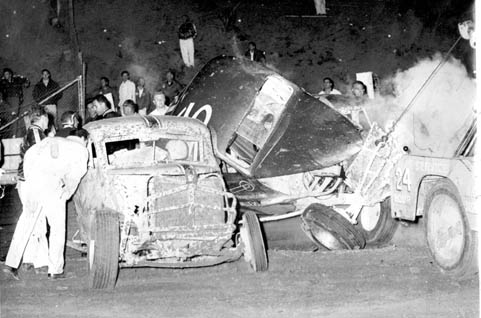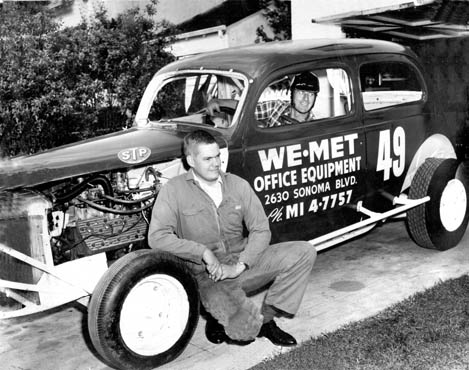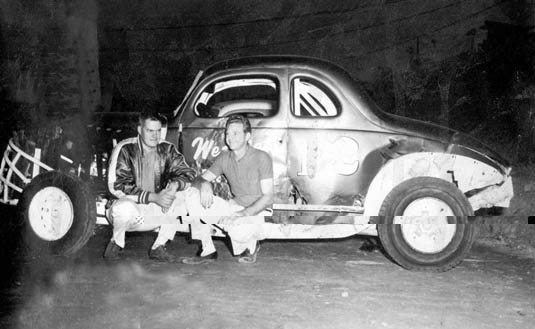 Here's a crash between my car at left, driven by Gene Dudley and Cal Thacker, in middle, who was a Vallejo Police Officer and was killed in the line of duty a few months later.

Here's a shot of me and my first driver, Bill Hammond, also of Vallejo.

Myself and Gene Dudley, The Napa Flyer.

Jimmie Jones sent us a few shots of some of his hardtops & drivers.

Thanks Jimmie