Vallejo Speedway hosted more than just the Hardtop class, there were Super Stocks, Street Stocks, Super Modifieds, Sprints, etc. If you have any photos from any division that raced at Vallejo
E-MAIL
them to me in ipg. format and we''ll keep the memories of Vallejo Speedway alive!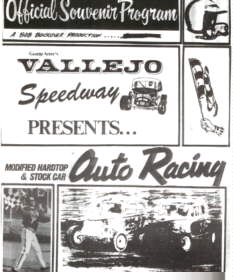 Vallejo Speedway Hardtops & Memories Pages

PLEASE WAIT WHILE LOADING.... LOTS OF PHOTOS



Vallejo Speedway hosted more than just the Hardtop class, there were Super Stocks, Street Stocks, Super Modifieds, Sprints, etc. If you have any photos from any division that raced at Vallejo
E-MAIL
them to me in ipg. format and we''ll keep the memories of Vallejo Speedway alive!


Tom Voudy sent us some photos from his collection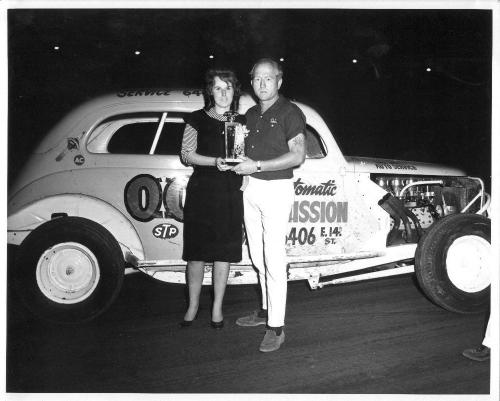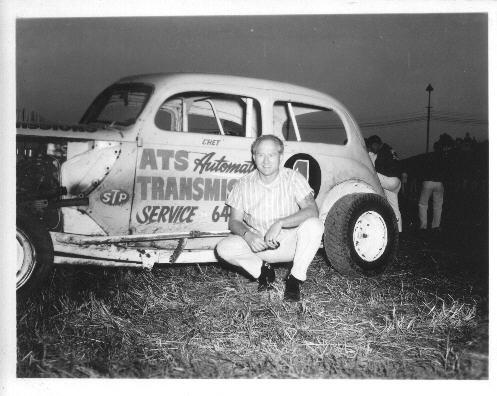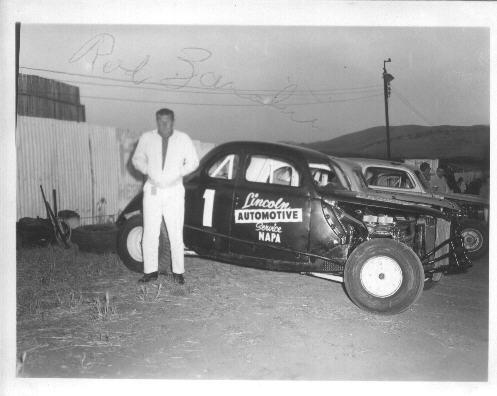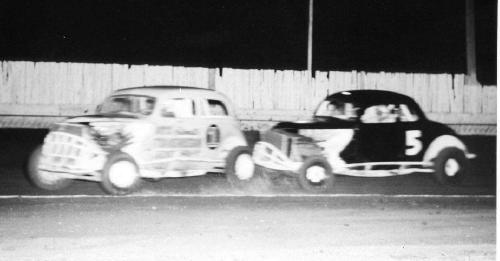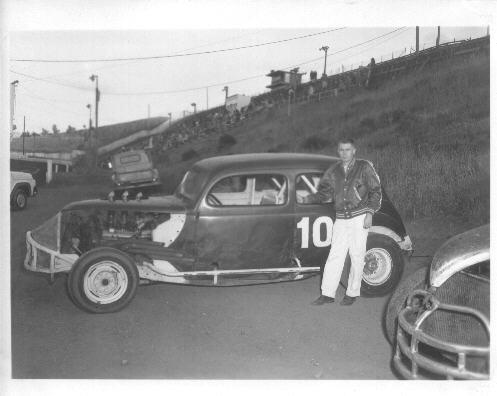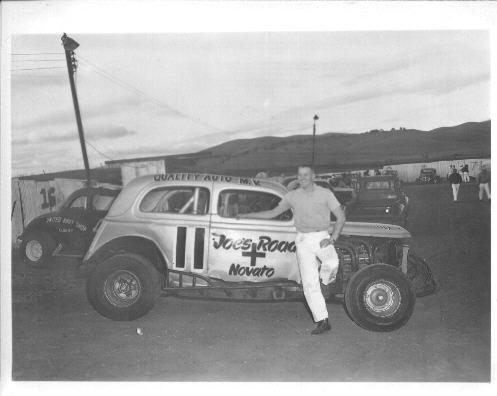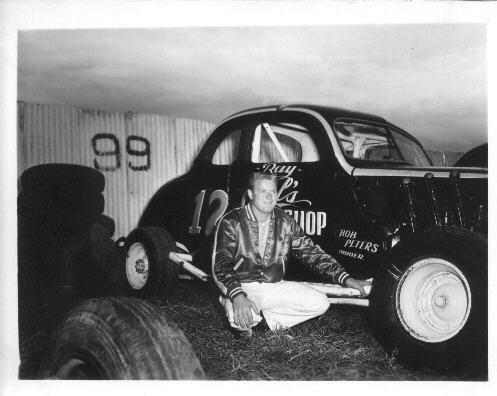 #00 "Charging" Chet Thomson This picture was dated May 5, 1962. One of the many trophies that Chet Thomson had won on his way to a Championship that year.

#1 Chet Thomson with the champion's #1 on the side of his car the following year,1963.

#1 Rod Zanolini This particular car was powered by a Ford "Cobra" engine, and was one of the fastest cars during this year. (1964 or 1965)

#1 and #5 Chet Thomson being chased by arch rival Leroy Geving in the "You Know Who" Special. This picture was taken in 1963. Leroy went on to become track Champion.

#10 Ted Gratreix Nelson Snow usually drove this car, but because of injuries suffered in a non-racing accident during the year, Ted picked up the ride for Nelson.

#11 Phil Pedlar This picture may have been taken in 1964 or 1965. One of my favorite cars that Phil drove.

#12 Ray Kelsay I believe the spelling of Ray's last name is correct. It was a lot of fun Ray race this car. He always had a pretty fast car, usually making it into the Main Events.

Don,
Thanks for getting back to me. I really enjoy looking at the site every once in a while. I do believe that my mom, dad, sister and myself went to every race every Saturday night between 1961 and October of 1968, when I had to depart for service in the Navy. If not my mom and sister, at least my dad and I....I look forward to seeing the photos in your site and I hope that you will get some great comments on some of the drivers who will be added to your site.
Tom Voudy

Thanks Tom for sharing your photos & thoughts with us.
This will be the 1st of 5 pages from
Tom's Vallejo Speedway Photo Collection